Greetings from Western North Dakota!

We, Dave & Sandi, both have ranching backgrounds and really love horses.
We've been raising Registered Paints for about 15 years and learn something new everyday.

We have done some of just about everything with our horses from trail riding, team roping, ranch work
to showing and English riding. So we know how important it is to have a good minded horse under your butt.
And its a lot more fun that way too.

We are raising horses that can be used for anything. We breed first for good conformation and good disposition. We don't breed strictly for color as we believe that in the end this does not do justice to our breed.
We have good solid colored mares and quarter horse mares as well as loud colored paint mares.
While we always hope for a fancy coat pattern QUALITY is always our first priority!
Our goal is to put good quality, well mannered horses into the hands of folks who will enjoy using them.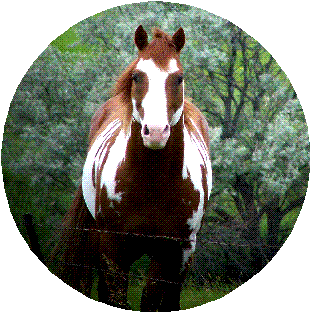 Dave & Sandi Smithberg 5882 133rd Avenue NW Williston, North Dakota
(701) 774-3782
Ratchin to the Max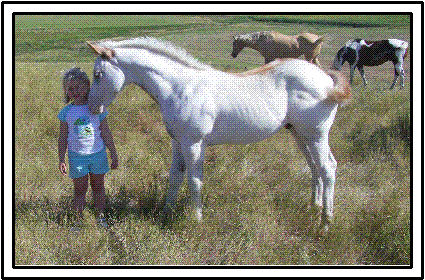 Welcome to our Website!

You are here

Next